Leicester University stands tall as a beacon of academic distinction, drawing students from all corners of the globe. Its reputation is not only rooted in academic excellence but also intertwined with the city's vibrant cultural heritage. Nestled in the heart of Leicester, this university offers a captivating blend of world-class education and an enriching cultural experience. We'll take a look at some of the academic subjects Leicester is renowned for, Leicester's ever-growing student life and the impact of the university on the city and beyond. Let's embark on a journey to explore what makes Leicester University a truly unique and sought-after institution.
Which subjects is Leicester University known for?
Every university has its specialisms — whether it's humanities or STEM subjects. Leicester is no exception, with ground breaking research and advancements in astrophysics, medicine and history to boast about.
Space research and astrophysics
Leicester University has carved a niche for itself in the realm of space research and astrophysics. With state-of-the-art facilities and leading experts in the field, the university plays a pivotal role in ground breaking space missions and the exploration of celestial wonders.
Back in 1994, the University of Leicester proudly clinched the Queen's Anniversary Prize for its groundbreaking work in Physics & Astronomy. The prestigious prize citation hailed the institution for its world-class teaching, cutting-edge research, and influential consultancy programs in the realms of astronomy, space, and planetary science, yielding practical results from its forward-thinking endeavours.
Fast forward to 2011, and the University of Leicester once again proved its mettle as it was handpicked as one of only four locations across the nation to host national high-performance computing (HPC) facilities dedicated to theoretical astrophysics and particle physics. The government's Large Facilities Capital Fund invested a staggering £12.32 million into this initiative, complemented by contributions from the Science and Technology Facilities Council and universities, all culminating in the establishment of a national supercomputer.
But that's not all that defines the University of Leicester's multifaceted prowess. In January 2017, the university's ingenious physics students made national headlines with a fascinating yet spine-chilling revelation. They put their analytical skills to the test, speculating on the duration it would take for a zombie apocalypse to wipe out humanity entirely. Their eerily precise calculations pointed to a mere 100 days for the world to succumb to the undead menace. According to their grim predictions, after the harrowing 100-day ordeal, only 300 resilient individuals would remain unscathed and devoid of infection.
Medical sciences and research programs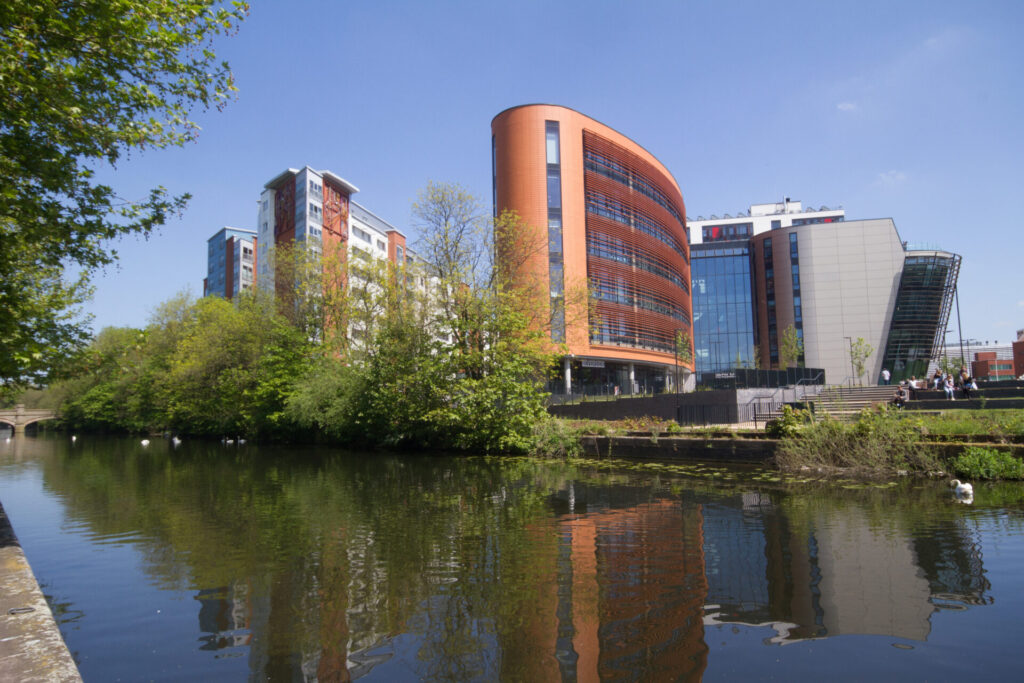 From groundbreaking research on cancer treatments to advancements in regenerative medicine, Leicester Medical School's (part of Leicester University) contributions have positively impacted the lives of many worldwide.
For over four decades, the University of Leicester has been a stalwart in training medical professionals, nurturing compassionate caregivers who leave a lasting impact on the healthcare landscape. Central to their philosophy is a patient-centred approach, where the journey begins with clinical attachments right from year 1, immersing aspiring doctors in real-world experiences from the outset.
To keep pace with the rapidly evolving medical landscape, Leicester Medical School remains committed to staying at the forefront of innovative teaching practices. Embracing the digital age, they have generously equipped all students with cutting-edge iPads, seamlessly integrating modern technology into their educational journey.
The university's commitment to providing contemporary facilities has been exemplified through a recent impressive £42 million investment. This infusion of resources has transformed their learning environment into one of the most modern and advanced spaces for medical education.
At Leicester, they understand the enduring value of hands-on learning. As one of the few medical schools to uphold the tradition of full-body dissections, they empower students with invaluable opportunities to delve deep into human anatomy. The dissecting rooms, fully equipped and recently renovated, stand as a testament to Leicester's unwavering dedication to preserving this essential aspect of medical education.
Prestigious archaeology and history departments
Leicester Uni boasts prestigious archaeology and history departments, where students and researchers delve into the past, unearthing historical mysteries and shedding light on ancient civilisations. The university's dedication to preserving cultural heritage resonates through these distinguished departments.
The university's archaeology department has been instrumental in uncovering fascinating insights into ancient civilisations. Excavations at significant archaeological sites have led to the discovery of artefacts and structures, reshaping our understanding of history.
In September 2012, a remarkable event unfolded when the ULAS (University of Leicester Archaeological Services) team embarked on an extraordinary mission. Their quest led them to exhume the remains of none other than King Richard III, the historical figure shrouded in enigma, from the former Greyfriars Friary Church in Leicester. This momentous discovery sent ripples through the annals of history, forever altering our understanding of the past.
Leicester University's commitment to academic excellence in these specialised fields has earned it international acclaim, attracting curious minds eager to make a difference and leave an indelible mark on their chosen fields of study.
What is Leicester University's student life like?
Leicester's student life flourishes with electric energy that resonates on and off campus. But you might be wondering, what's student life at Leicester actually like? The university offers a diverse array of student clubs, societies, and activities that cater to a wide range of interests. For instance, the Activities & Volunteering Team organises thrilling outdoor excursions, from hiking in the nearby Peak District to camping under the stars. Meanwhile, the Art Society fosters artistic expression through workshops and exhibitions or try Band and Gig Soc to collaborate with other musicians and participate in open mic nights.
What is Leicester famous for?
Beyond the academic realm, the city's nightlife pulsates with excitement, with iconic pubs and bars like Firebug which doubles up as a restaurant, bar and live music venue. Visit Clarendon Park and discover the 1940s-style Bar Dos Hermanos as favoured hangouts for students, offering breakfast, brunch and a daily Cuban cocktail happy hour! Additionally, there are always art and culture events annually, which celebrate Leicester's rich and diverse heritage, featuring art installations, live performances, and film screenings that enliven the city's cultural landscape.
But Leicester's vibrant student life isn't just about enjoyment; it also emphasises community engagement and volunteerism. The Leicestershire Cares initiative mobilises students to contribute their time and skills to local projects. For instance, they organise annual clean-up days, where students and locals come together to tidy up parks and streets, fostering a sense of pride in the community and the environment.
The Leicester effect
Leicester University is known for its academic excellence, with renowned specialisms in astrophysics, medicine and history. Beyond Leicester University's academic accomplishments, the city of Leicester's cultural landmarks adds a layer of richness to the university experience. With the historic Leicester Cathedral, the King Richard III Visitor Centre, the Ancient Jewry Wall Museum, and the vibrant Leicester Market, students become immersed in a cultural tapestry that connects them to the city's profound history and heritage.
With vibrant nightlife to offer too, there's plenty to get stuck into for a fresher to enjoy or a returning second or third year. Leicester's legacy continues through its graduates' ongoing impact on education and healthcare. If you're heading to Leicester this September, securing the right accommodation might be a top priority — after all, it's pretty instrumental to your student experience. For the ultimate student luxury accommodation with all-inclusive amenities, spas and 24-hour concierge service in Leicester, book a viewing now with Study Inn.