Study Inn, the high-quality luxury student accommodation owner, developer, and operator are delighted to share the results of the latest Global Student Living Index survey which took place in the Autumn 2021, with over 20,000 student responses from across the UK – giving some insight into what makes the best student accommodation.
Student accommodation statistics
Analysis of the National data by GSLI shows that accommodation has never been more important to the decision of where to study for students.
Satisfaction levels for private halls and university halls have seen a significant increase in positive scores compared to previous Autumn waves, as well as a significant rise in moving in scores.
Students' sense of wellbeing is the highest seen in any Entry wave, and strong retention figures with the proportion saying they will be staying in their accommodation has also seen a significant increase.
Key findings:
Study Inn outperformed other UK private halls on most areas with highlights for: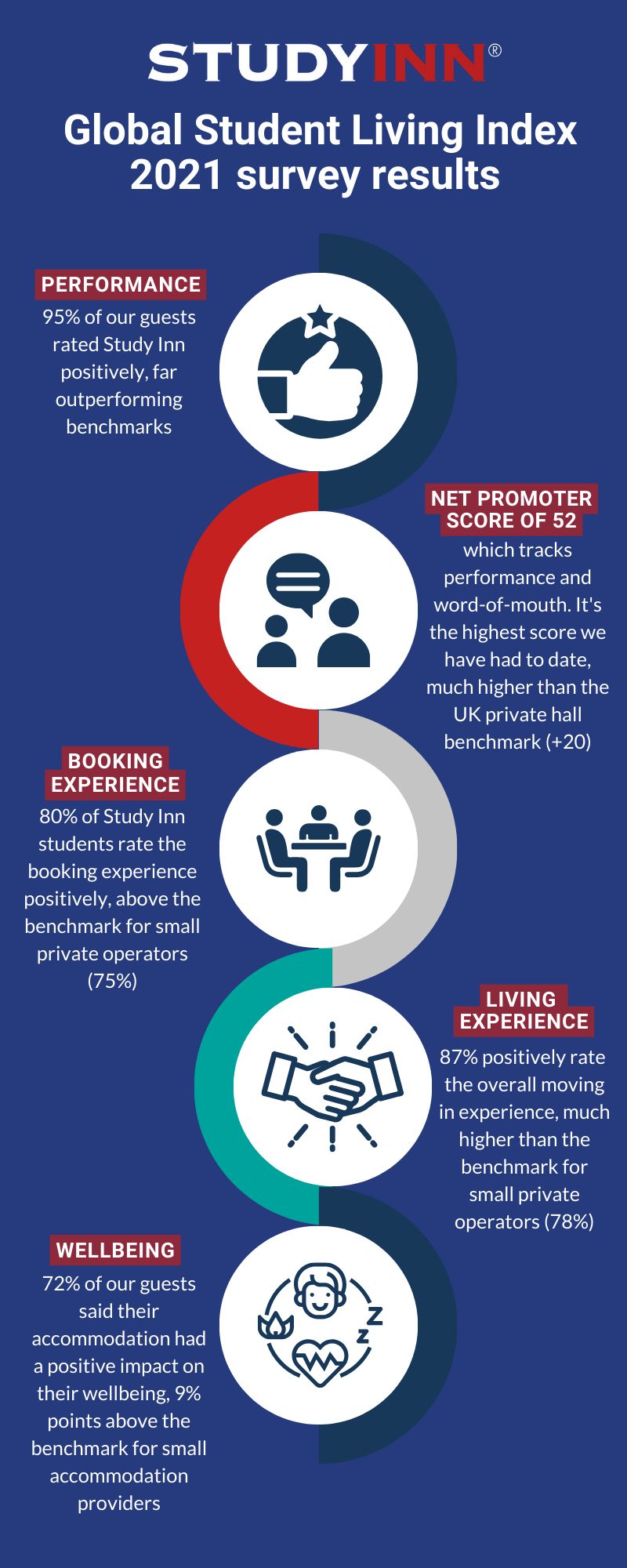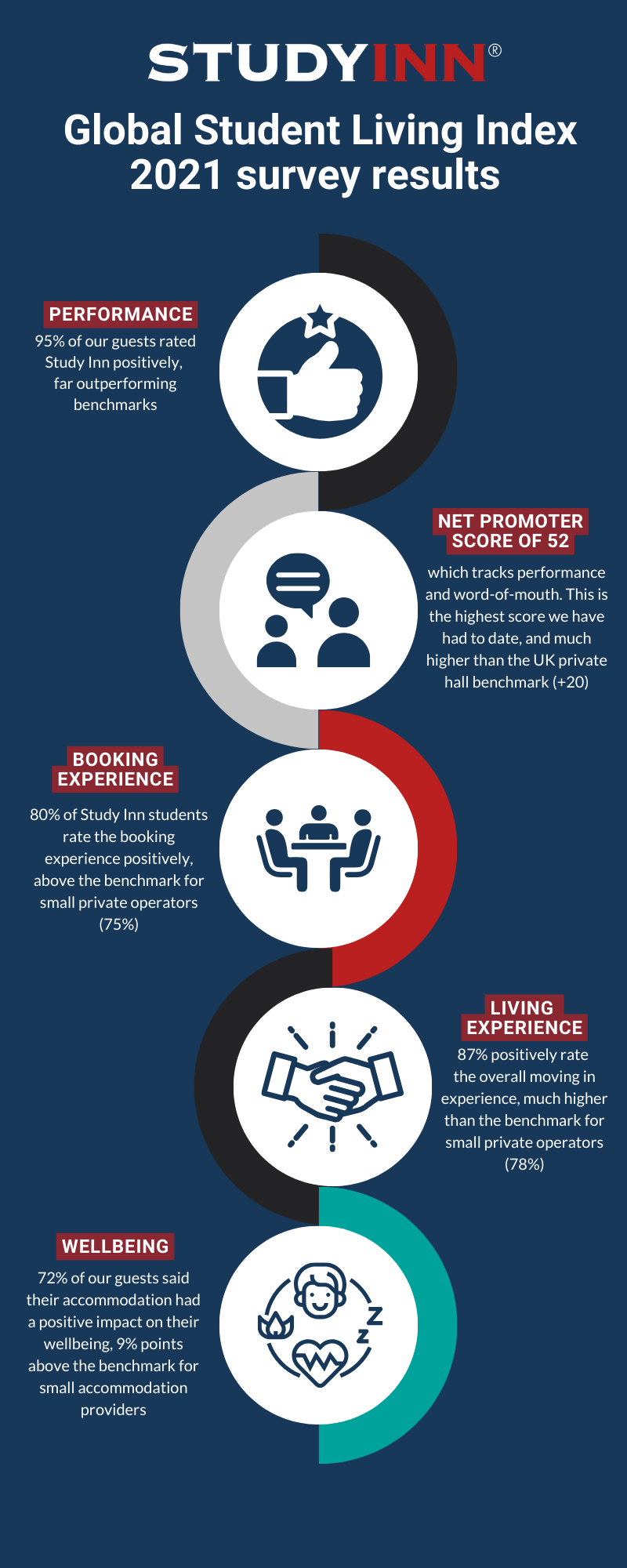 Study Inn are thrilled with the fantastic results of the latest survey; it is a real testament to everyone at Study Inn going above and beyond their duties despite the challenges brought by the Covid-19 pandemic. The group will develop on the feedback even further to continuously improve their services and student experience.
Commenting on the survey results, Matt Shakespeare, Study Inn's Managing Director of Operations said: "We are delighted with the results our portfolio has achieved in the latest survey, the teams at our centres take so much pride in the service and product they offer to our guests, and I am so pleased that this can be seen in our scores. Having the best product is only part of the story, it is the people we employ that really bring it to life, and we are proud of each one of our employees. We will continue to build portfolio properties with a clear focus on providing the best student experience for our resident students."