De Montfort University (DMU) in Leicester is a dynamic, vibrant academic institution nestled in the heart of Leicester City. Originally founded in 1870 as the Leicester School of Art, De Montfort received its current name in 1992 from Leicester-born Simon de Montfort, Earl of Leicester who established the first parliament in 1265.
A lot of the courses found on the modern DMU curriculum today can trace their roots back to the late 19th century and early 20th century when Leicester School of Art partnered with Leicester Technical School to train apprentices in local specialist industries, like furniture making, textiles, engineering, printing and boot and shoe manufacture. Many of the subjects taught in the 19th-20th century are still taught today, as core components of more modern courses or as courses in their own right. Ahead of the game, DMU introduced computing courses in the 1960s, with their computer degrees remaining highly valued by the industry today. DMU has constantly evolved and grown over the years but has remained dedicated to providing an exceptional level of teaching to students.
With a rich and colourful history, De Montfort University is a popular destination for students, thanks to its state-of-the-art facilities and specialist subjects and courses. Let's dive in and find out more about what De Montfort University is all about.
What Does De Montfort University Specialise in?
DMU has two main subject specialisms which are in art and design and the faculty of business and law. For art and design, students are offered a wide range of over 20 different subject areas — complimented by cutting-edge studios and workshops for students to own their creative space. For fashion enthusiasts, DMU has much to offer, with the opportunity for students to exhibit their design work at high-tier venues in the UK like London's Graduate Fashion Week and New Designers.
DMU also boasts an impressive Business and Law School which has a vast choice of undergraduate and postgraduate courses like Business, Entrepreneurship, Law, International Relations and Politics. Turn your hand at projects which put legal training into practice with exclusive access to a crown court which has been in place since the Middle Ages, with a mock courtroom. The Hugh Aston building houses a law library only for aspiring lawyers and a client interviewing room for authentic learning using replica scenarios.
Does De Montfort Have Good Facilities?
De Montfort has continually been investing in first-class equipment and workspaces and putting £136 million into transforming their city centre site in 2017, into more eating areas, and teaching rooms and revamping the Student's Union. The revamped Campus Centre stands as the epicentre of student activity. On its ground floor, visitors can savour Starbucks coffee, dine at Subway, or enjoy handmade delicacies from Milly Lane's, the latest DSU-operated eatery. Besides its assortment of refreshments, Milly Lane's offers a licensed bar, sports broadcasts on 50" Sky Sports TVs, and the promise that its earnings are channelled back into DSU services.The focal point of this transformation will be a green serene area of parkland in the middle of campus. For sporty students, DMU has a £8 million leisure centre designed by the architect team who masterminded the London 2012 Olympic Aquatic Centre design. Inside, a 25-metre swimming pool with a gym, fitness studio and climbing wall.
The MTI Research Lab (MTIRL) is a top facility in the MTI (Music, Technology and Innovation) Research Centre, founded in 2004 through a significant grant and is housed in the Clephan Building. The Performing Arts Centre for Excellence (PACE) is recognised as a UK Centre for Excellence and boasts advanced performance facilities for dance, music, and drama, including an acoustically balanced space. MTI provides undergraduate and postgraduate facilities with professional recording and composition studios in the Courtyard Studio. Additionally, DMU collaborates with Leicester's Phoenix Square Film and Digital Media Centre, hosting installations, electronic music performances, and annual audiovisual events.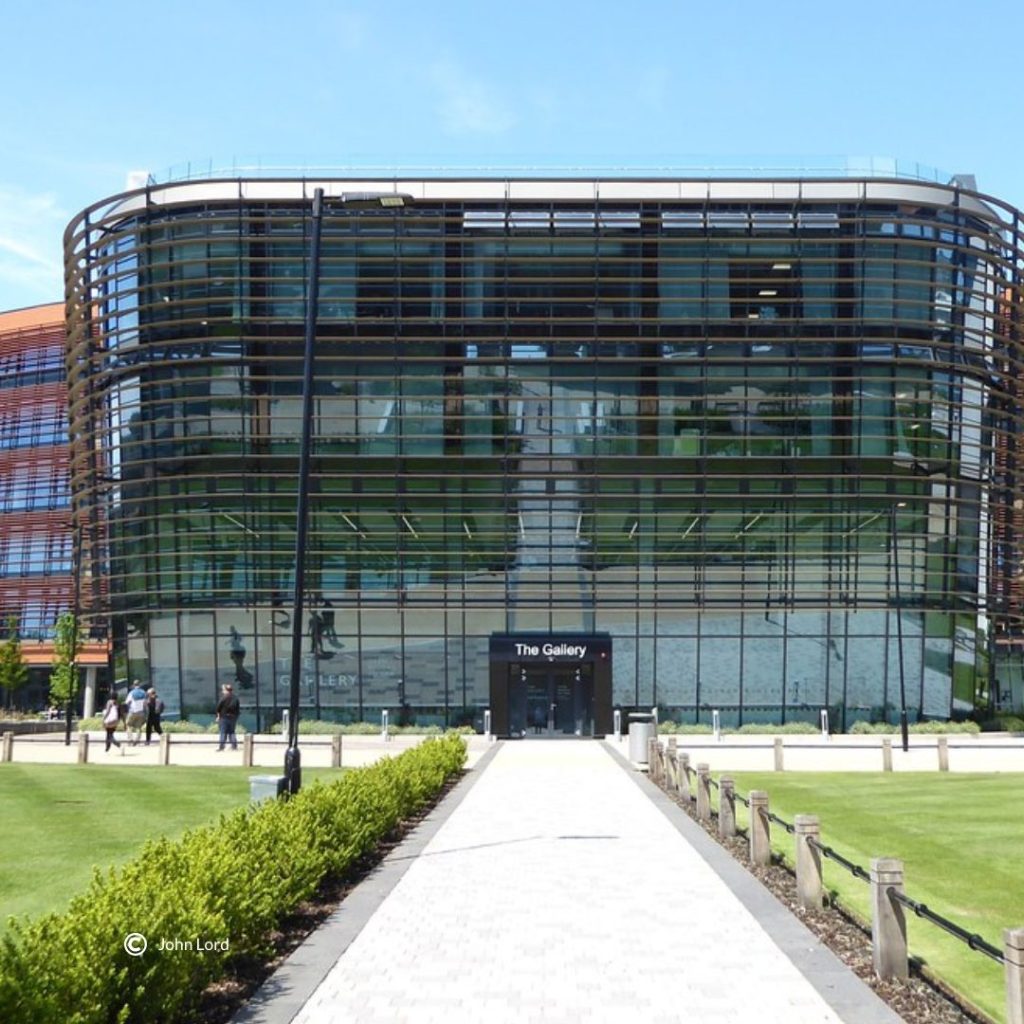 What About De Montfort University Accommodation?
On the edge of campus, DMU's Bede Hall complex offers flats with 7 to 10 bedrooms, each sharing a bathroom with two toilets and showers. New Wharf Hall has 4 to 7 bedrooms with all having shared bathrooms, with rent including utility bills, broadband and contents insurance. Just five minutes walk away from the main campus is Leicester's city centre with a bustling high street, restaurants and boutiques. DMU's campus merges seamlessly into Leicester with historical university and city buildings aplenty.
A mere three-minute walk from the De Montfort campus, Study Inn's luxury serviced Reynard House in Leicester offers a perfect balance between socialising and a private retreat. Each apartment boasts 5-12 en-suite rooms with its own Luxe Lounge for relaxation and entertainment, complete with modern communal areas and a kitchen equipped with all the essentials. The kitchen features modern appliances, and personal storage spaces with key card locks, and is maintained by our diligent housekeeping team. The lounge area comes with plush sofas, a 55-inch smart TV, and a gaming console. Whether booking as a group or individually, you'll experience a blend of comfort and community. All rents include utilities, access to facilities like a gym, spa, study rooms, Wi-Fi, 24/7 staff, and more. With access to extra facilities like a gym and spa, students save around £50 per month, all without having to share a bathroom!
De Montfort University Achievements
De Montfort University has a long list of accolades for facility awards and nominations. DMU has earned a nomination for the Times Higher Education (THE) Awards, often referred to as the higher education 'Oscars'. DMU is in the running for the Outstanding Entrepreneurial University of the Year, an award that celebrates universities with a standout commitment to fostering entrepreneurship. This nomination stems from DMU's Empowering University strategy, which introduced numerous innovative approaches during the 2020/21 academic year. Despite Leicester's extended lockdown, DMU expanded its entrepreneurial programs. The university furthered its commitment by assigning a Faculty Enterprise Lead in each of its four faculties and by launching training sessions for staff and a new Knowledge Exchange pathway.
Choosing De Montfort University
De Montfort University stands out for its diverse and comprehensive range of courses, tailored to equip students with the necessary skills for their future careers. The university's state-of-the-art facilities, including the renowned MTI Research Lab and the Creative Technology Studios, offer students contemporary equipment and spaces, ensuring an optimal learning experience. DMU's accommodation options, such as Study Inn's luxury serviced apartments, are designed with students' comfort and convenience in mind, merging both social and private spaces.
De Montfort University is handily located in the West Midlands which is ranked as one of the most budget-friendly areas in the UK for rent and food — making it a savvy choice. If you're looking at the University of Leicester too and want to know more about the cost of living, read our article geared at student expenditure in Leicester. The University of Leicester is another beacon of academic distinction, known for pioneering space research and its prestigious medicine and history department. For an opportunity to study in the budget-friendly and bustling Leicester City, make sure you've got your accommodation sorted for the academic year.
Discover all our luxury all-inclusive student accommodation options in Leicester and book now.